I Used To Think You Either Had To Be A Full-Fledged, Balls To The Walls Entrepreneur Or You Were Stuck In Corporate Forever
I had no clue there was this sweet spot in between.
No clue that there was a place where you could have the financial security you get in corporate but the daily flexibility you get as an entrepreneur.
I was that dumb bitch that had no CLUE that influencers had people working with them…literally thought they did it all themselves.
The branding, the graphics, the operations, the websites, the video editing, the merch, the products, the social media management, the customer service… literally everything!
Until- one day- when an influencer posted on IG saying she was looking for a virtual assistant. I had no clue what the fuck it was, but later found out it is literally the COOLEST position you could ever land.
And here's why being a VA is the COOLIEST:
1. You get to work closely with influencers
2. The work is constantly changing- so you won't look back in 30 years and think "I lived the same day 10,950 times…" Instead, you'll think, "Dude… my job was to literally create content, talk to people, hold responsibilities in every area of a business and make merch that says 'Just Fartin' Around' on it!!"
3. Because you do a lot of shit, you learn a lot of shit and a lot of new ways to do that shit- so you just continue to become an APPRECIATING asset!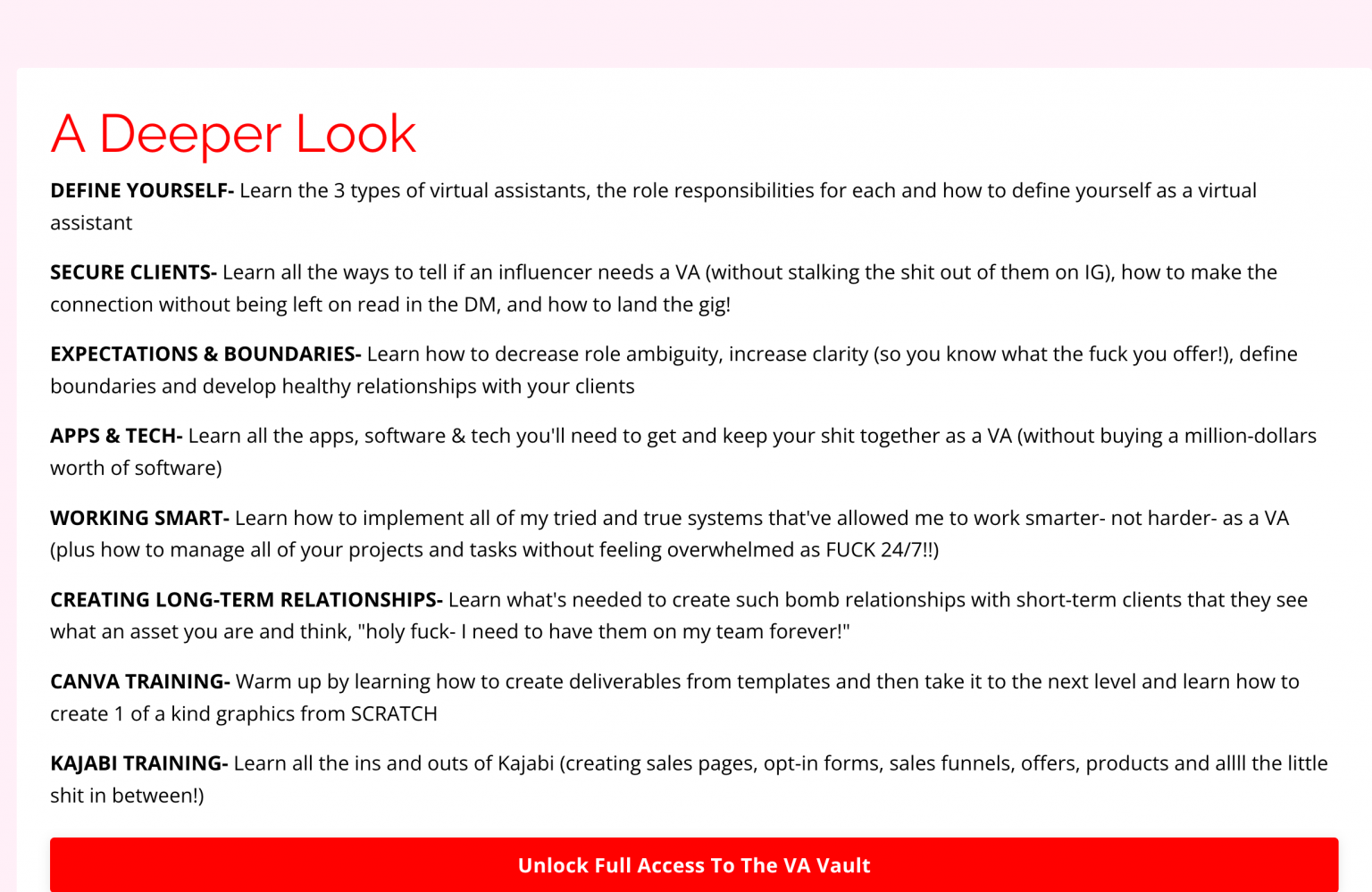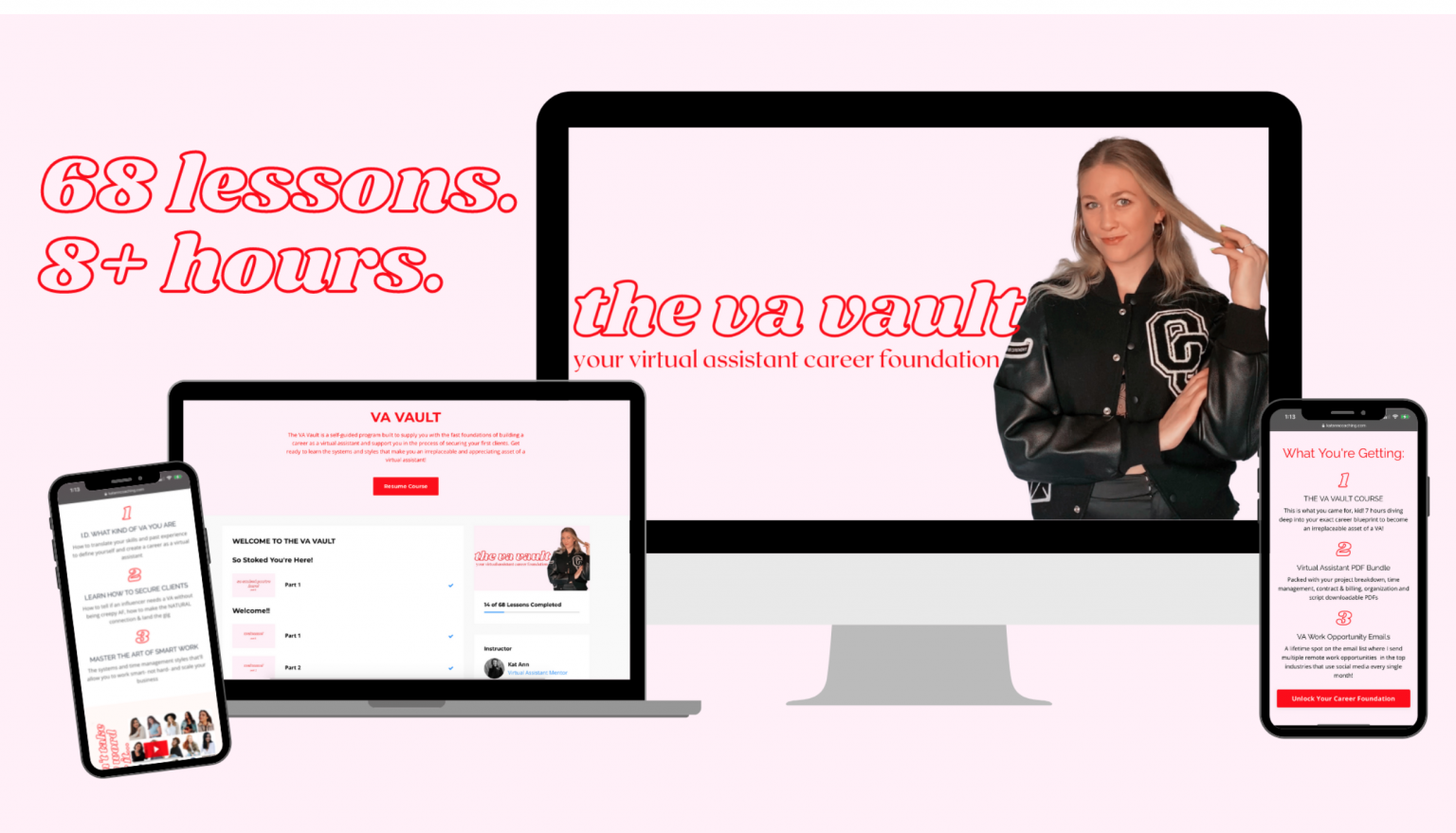 SalesPage 

| Price: $997  (Free for VIP Members) | Size: 9 GB |

 Archive


This content is for members only.